Here's what w started with...melted wiring, snipped off connectors, frozen vacuum switches, mice nests in the air plenum, sad chrome, and butt ugly gold on beige dash colors.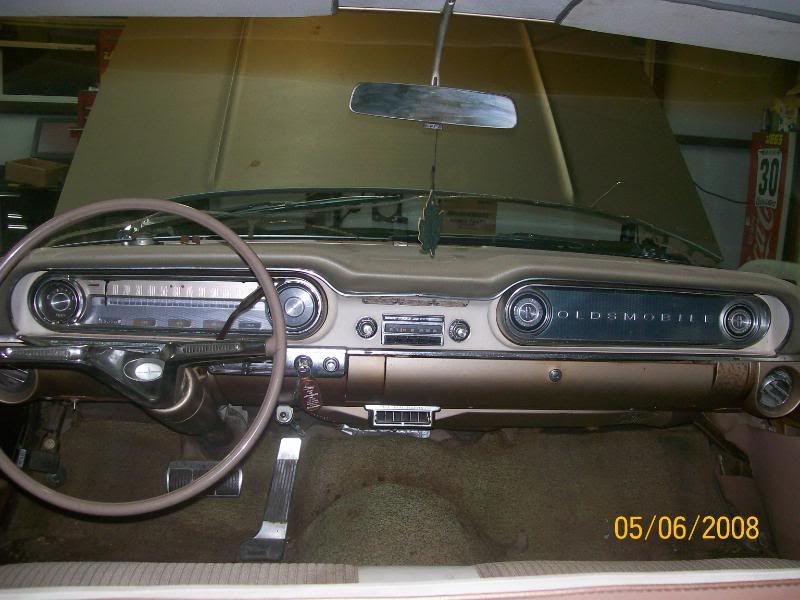 We removed the heater box and air plenum, along with the heat and air controls. After a lot of work, these items were bench tested OK...
Reinstalled, resealed, and tested the ventilation system: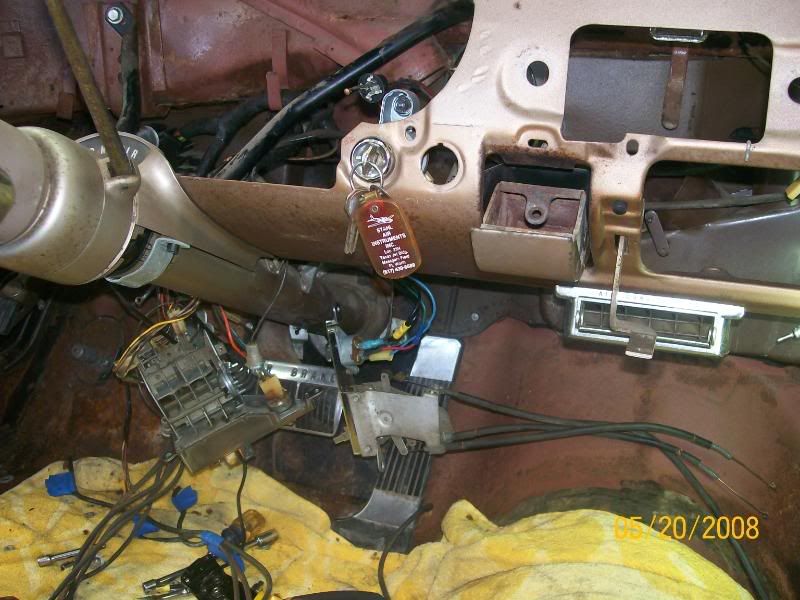 Everything worked, so we got to restoring the dash. The car will be black and gray inside, so we got to work on priming and painting.
Stripped ansd painted the dash insert industrial gray.
We used spray on vinyl dye to redye the dash pad black.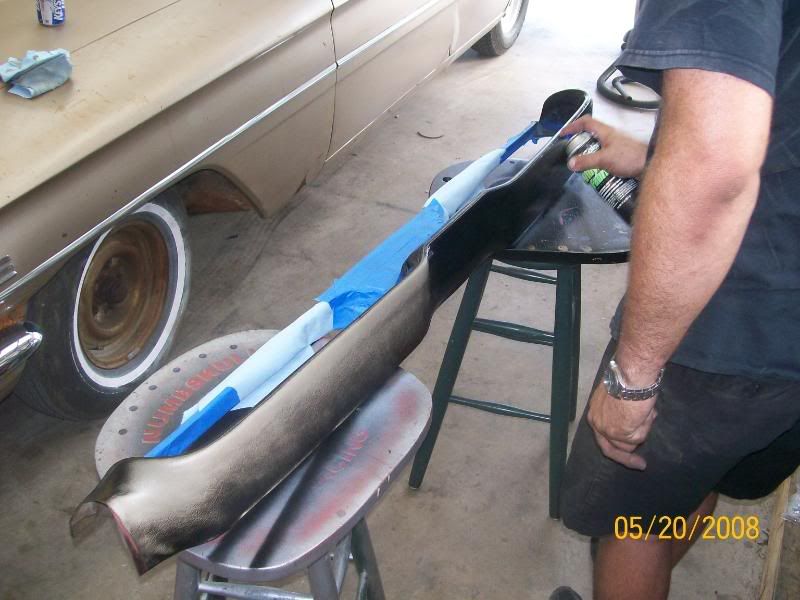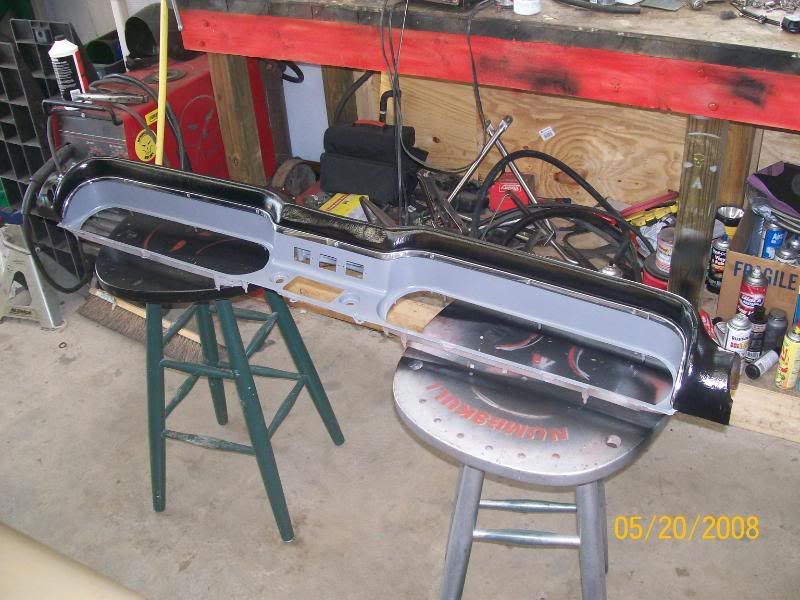 Got the dash pad back on, and started reassembly.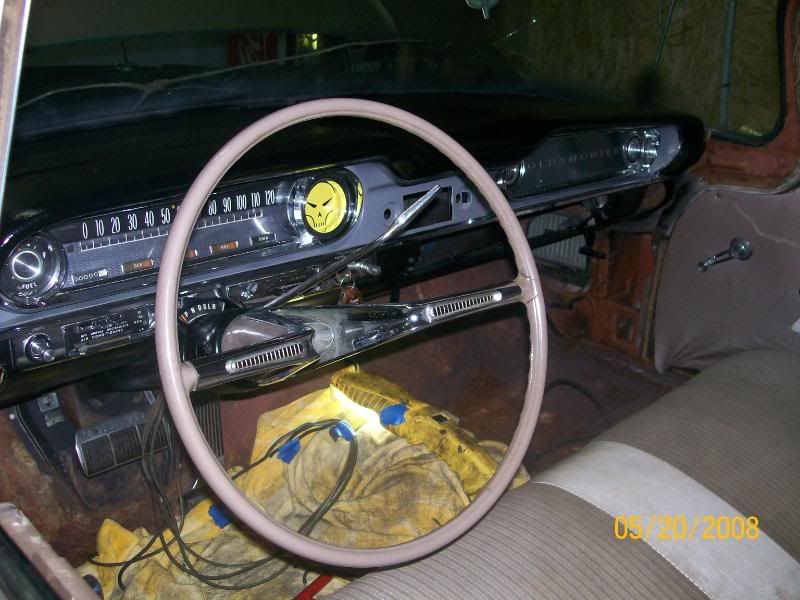 Didn't take any pics of the speedometer overhaul, but while we had it apart we painted the gold backing. Flat black looks better and is easier to read. Also got the safety sentinel working, and customized the fake clock insert with our racing team logo.
Here's the end result.
We found defroster hose locally at the autoparts store. The defroster vents use 2-1/2" and the a/c vents use 3". The cost was 30 bucks for 6 feet.
Also, the a/c system still had about 1/3 charge of R12 in it. We evacuated that and vacuumed the system down for two hours. Went back in with R134a and got down in the 45 degree range at the vents.
Not bad for a 48 year old car in my opinion!
Next week we will replace the floors, front and rear. We may get the itch to refloor the trunk as well.
Greg