This car had some pretty serious rust in some places, and in other places bare steel was gleaming as if it was brand new. Strange, but true.
The floors were rusted out, but that wasn't too bad to fix.
The trunk weatherstrip channel was completely wasted between the taillights. I didn't get a good pic of the damage while it was still in the car, but here's the piece after removal, and the rusty channel is evident. In some areas, it is completely gone.
This is what the seam behind the bumper looked like. The upper section was rusted away, but the lower section it was spot welded to was just fine.
Found a little rust in the fenders, as well.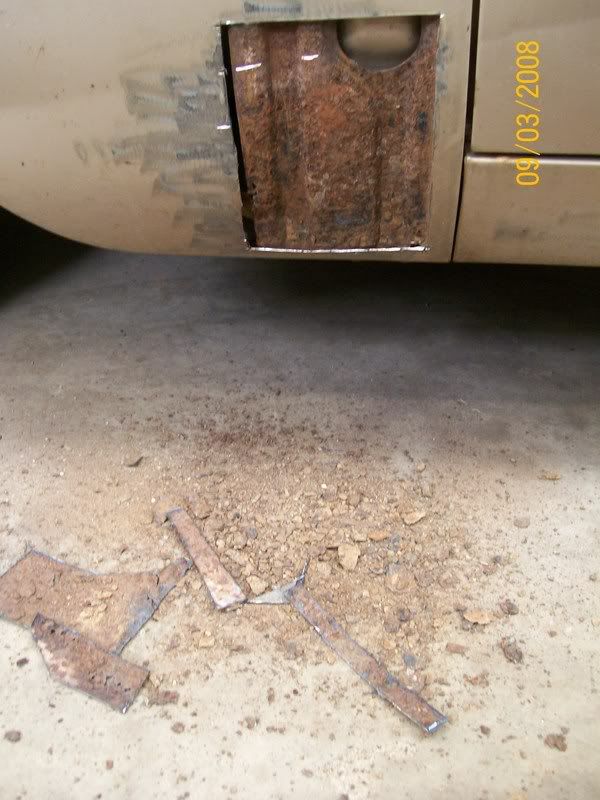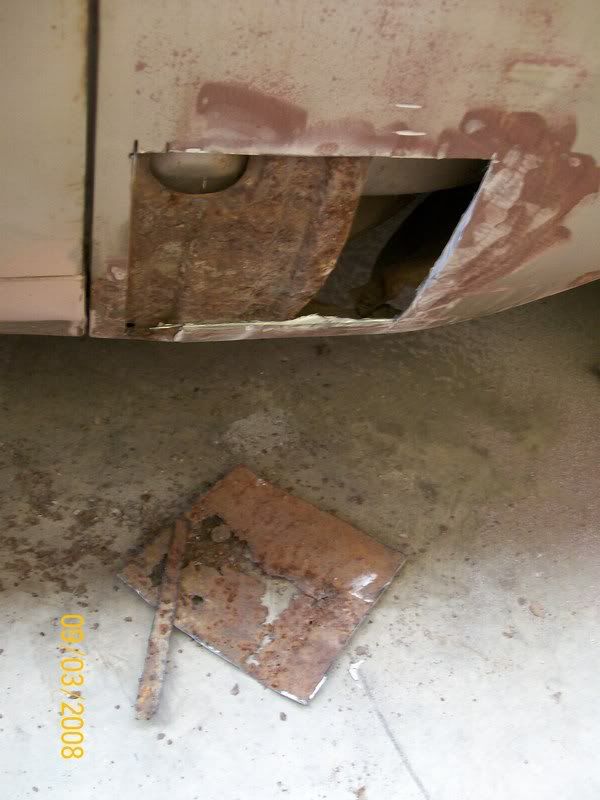 Got patch panels cut out and welded in to replace the rusted steel.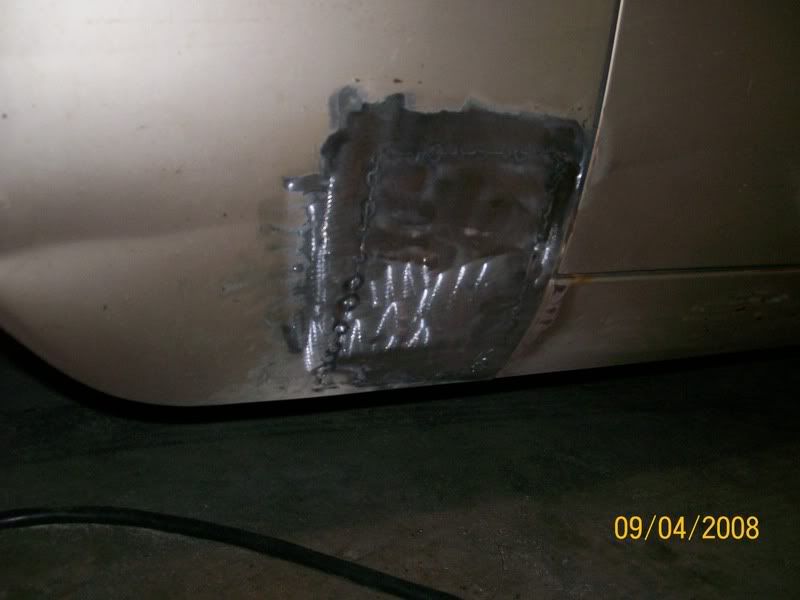 This fender had quite a story to tell. First off, there was about 1/2" of lead filling some serious crumpling from a previous incident. On top of that was another 1/4" of Bondo from the next incident, or perhaps a poor attempt to cover up the rust hole. We are going to need to use a lot of filler here, but at least the rusty section has been replaced with good steel.
Gonna take a break on the olds for a few days here and tend to some other stuff. The Wife's car blew a front strut yesterday, so today the shop is a Eurpoean car repair facility. Tomorrow is a big drag race for us at the Texas Motorplex, and Sunday is Lake Day.
Next week should see some straightening and some filler applied to the car.
Greg