Hey guys,
Thought I would share the floor board repair I did on my 98 last year. The only part of the floor that had actually rusted all the way through was in the back seat area. It wasn't that bad, but it was bad enough that I decided to cut it out and replace it. I actually cut out that section of floor many years ago, but never got around to finishing the repair. When I originally cut it out, I made the mistake of just cutting right through the floor support (hat channel) along with the floor
. Not a smart move...the support was in good condition, and could have just been left in place.
Oh well...it's probably just as well that I took as long as I did to make this repair. I've got a lot more experience and better tools so I can do a better job now than I could have then.
Here's what the floor looked like when I started: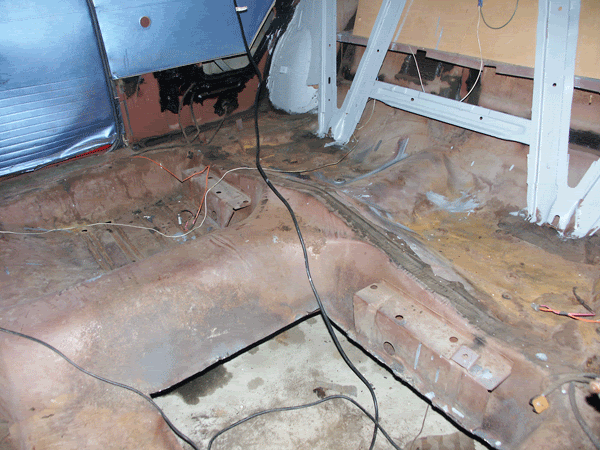 Lots of surface rust, and a big square hole in the back. I actually took a *lot* of time cutting (or actually re-cutting) that hole in the back. I first cut it out with an angle grinder (way back when) but in order to get the most precise edge to weld on I used a dremel tool to re-cut it as square as I could. Yes, it was very time consuming. But, the cuts were pretty accurate.
While I was waiting to finish the patch in the back, I painted the metal inside the car:
The primer is actually tractor paint, and I applied it with a brush. Despite the cold temperatures of last fall, it flowed out surprisingly well. If I didn't know better, I would have thought it was sprayed on.
Here it is with the red paint applied: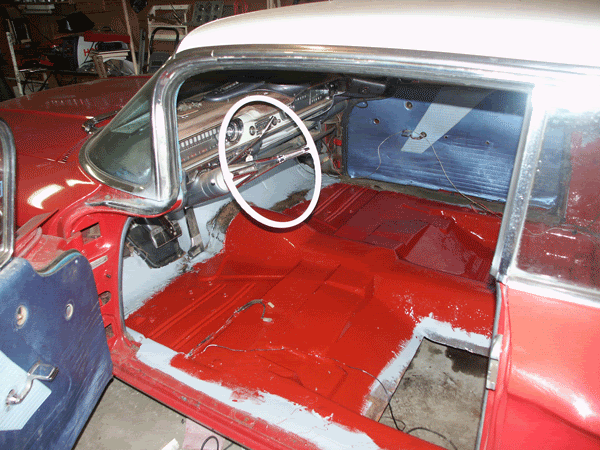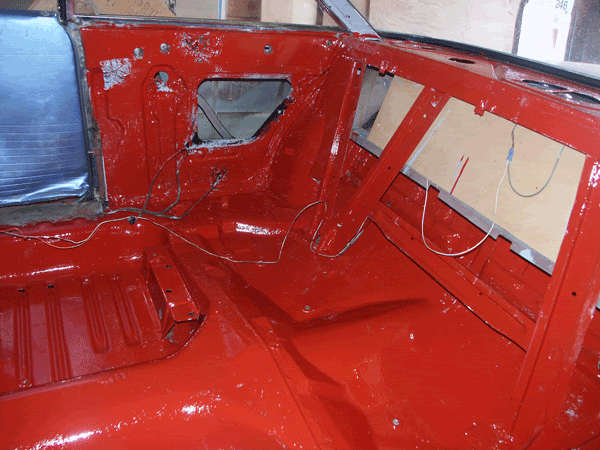 I cut a cardboard template to match the hole in the back, and then cut a piece of 18 gauge cold rolled steel sheet from the template. I have a Hobart MIG welder, and I used that to weld the patch into the floor:
It took a little "massaging" with my floor jack under to to get it lined up perfectly. Welding sheet metal has a kind of voodoo quality to it, and it takes a lot of patience. I didn't overlap this at all...it's a butt weld, and it's really easy to burn right through metal this thin. It was time consuming, but I think the end result was worth it.
After welding the patch in, I installed a new floor support to replace the one I cut out. I had a new hat channel bent from a piece of 14 gauge steel...it's thick, and adds a lot of support to the floor. I measured the stub of the original and had the new one bent to the same contour...it lined up just about perfectly
.
Here's the underside before the support went in: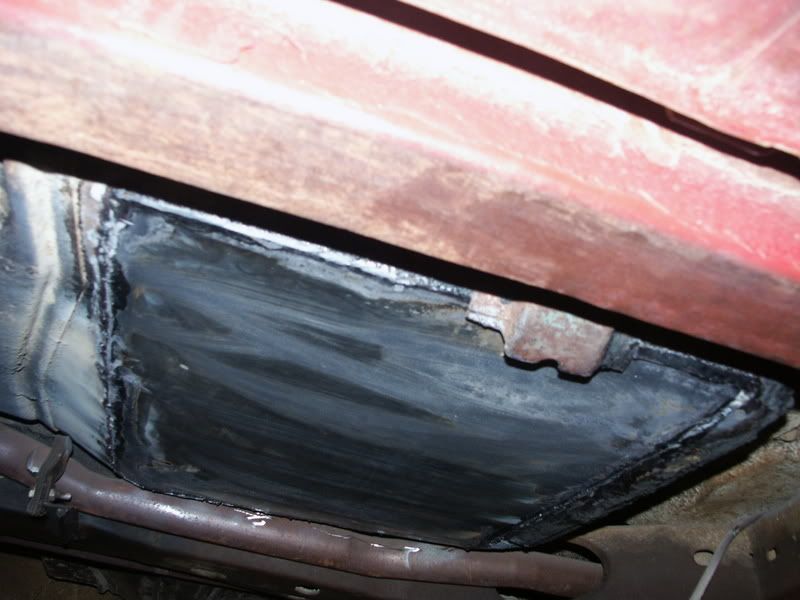 Here it is after:
After welding it all up, I put a light coating of filler on the seams, and primed and painted it all: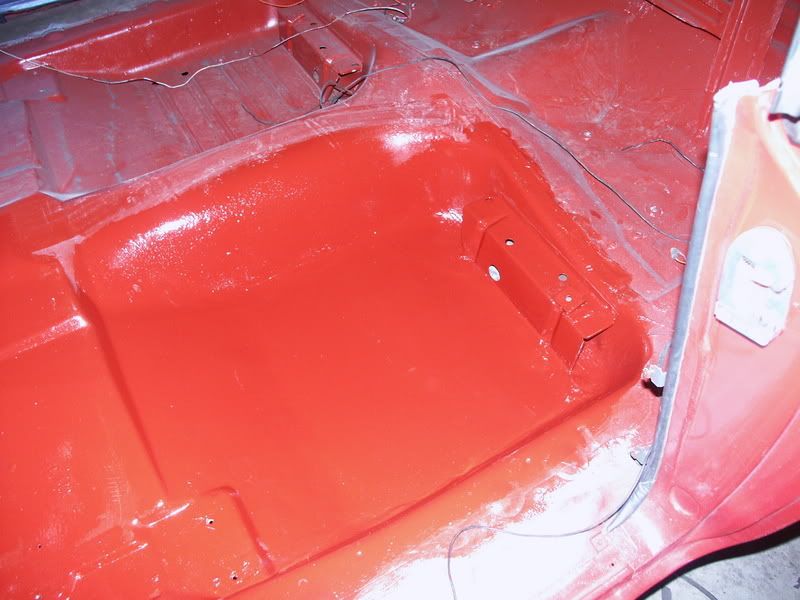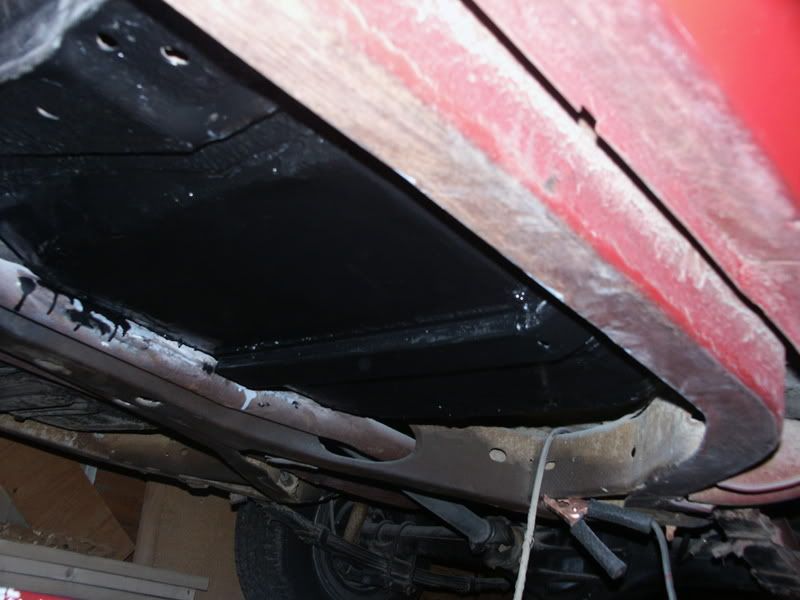 Still need to put a coating of rubberized undercoat on there, but other than that it's pretty much done. Oh yea, and I also found out that the original undercoating will in fact catch fire if you weld too close to it
. Nothing major...just smelled bad.