Well, I finally got tired of driving around in the Olds without door panels. The originals were completely wasted. So, I made some myself, for cheap!
There may be an easier way to do all of this, but since this is my first attempt at any kind of interior work, this was a learning experience.
The first thing I did was to remove the steel upper section off of the original door panels and clean them up real good.
Next, I hung the upper section on the door. Using posterboard, I then made a template of the door , and marked the locations of the handle pivots.
I then transferred the template outline to a 4x8 sheet of Masonite. I got this at Lowe's for less than 8 bucks: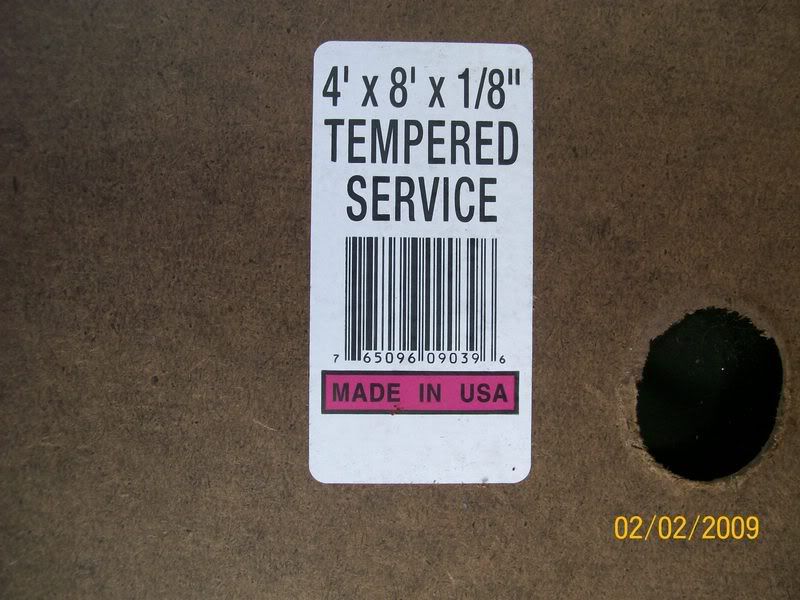 After cutting out the Masonite, I held it in position on the door, along with the upper steel piece. After making small adjustments, I then marked the relationship between the steel and the masonite.
I then drilled 3/16" holes through both to rivet them together. I used contact cement between the pieces as well. Oh, I was worried about the rivets splitting the Masonite board. The fix for that was to use 3/16" washers on the backside of the rivets. It worked like a charm.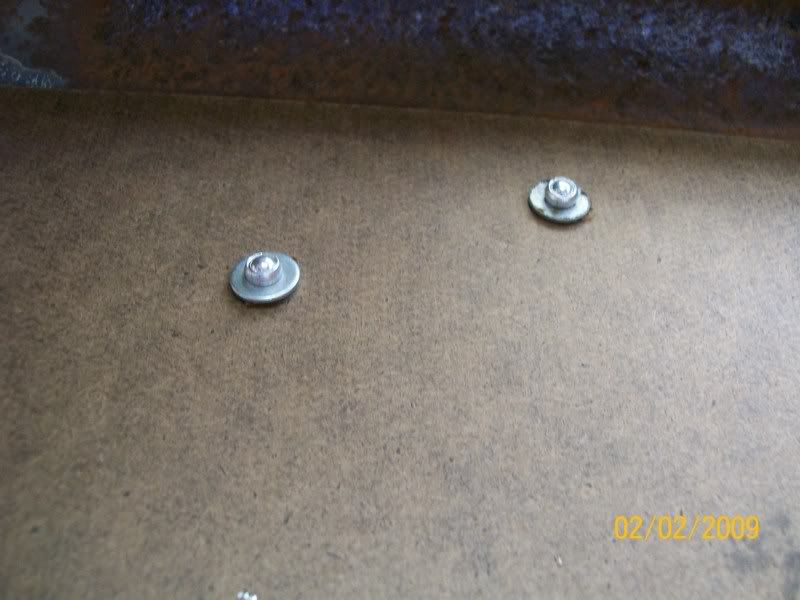 Here's what the newly made panel looked like on the car:
Ok, now the door panel needed to be covered. Since the car is not only low buck, but all black, I figured some black carpet might work on the doors. As luck would have it, a friend of mine with a '55 Chevy did his door panels in a nice carpet that was perfect for the job. Believe it or not, it's sold at Autozone as marine/auto material (uv resistant) here for 9.99 per roll. One roll does one complete side of the car.
Anyway, I then traced a line onto the backside of the carpet to make the cut. Using interior spray adhesive, I then glued the carpet to the panel. The edges need to be cut and trimmed to make smooth corners, but overall it was not hard at all.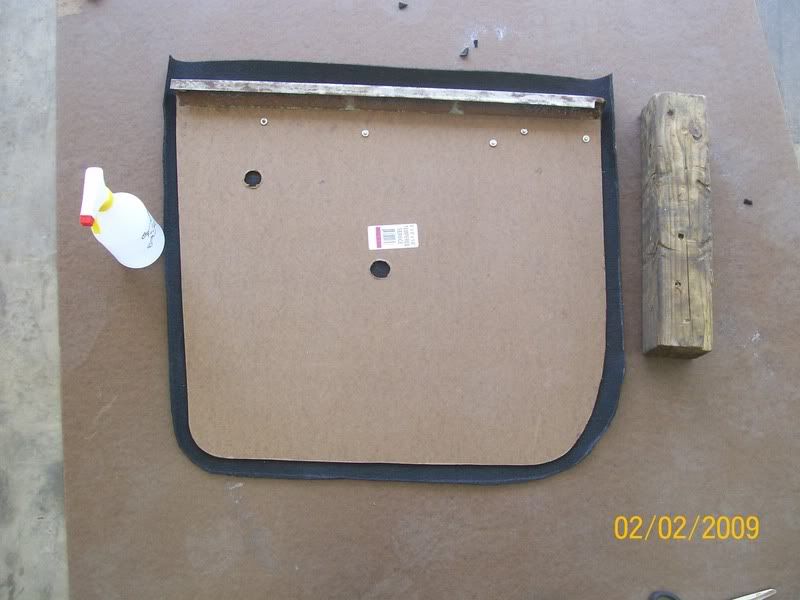 The result: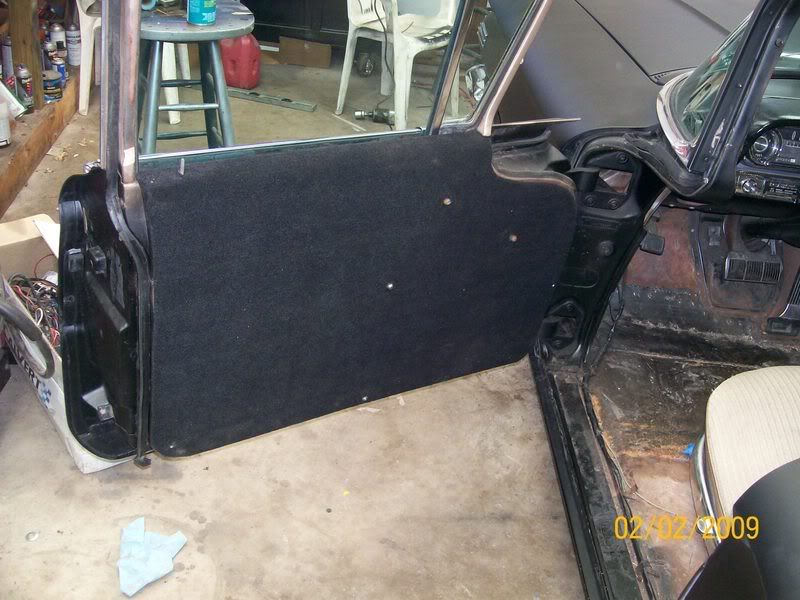 I used the same technique on the B pillar post between the doors. There are two sections of trim that cover this area, a steel upper portion which I simply carpeted, and a lower portion which I had to make out of the Masonite.
Thre's another interior panel behind the rear doors, it is made just like the door panels with the steel upper.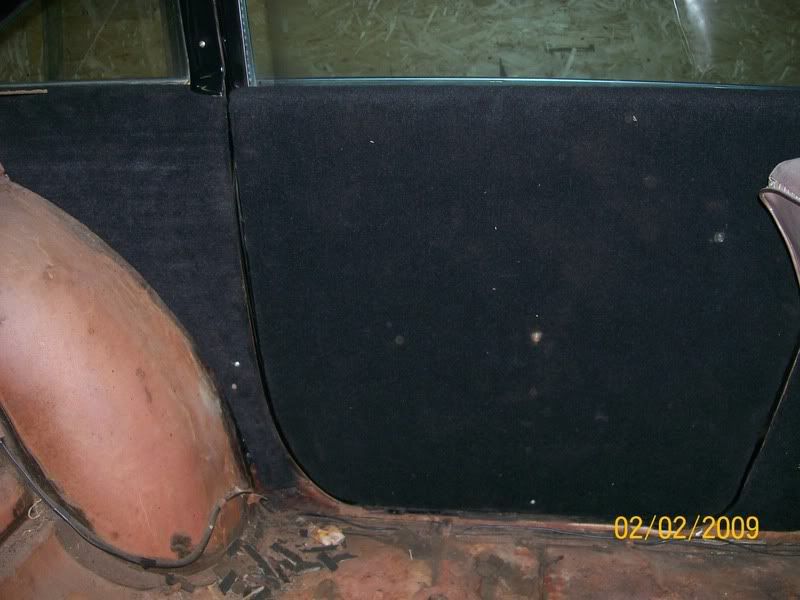 Overall I have about 50 bucks in this deal.
Greg