I thought I would start this part of the forum off with my own 1960 Oldsmobile...
It's a 98 two door hardtop. I originally bought it in 1995 from a junkyard for $350. They had actually just bought it from a police auction of abandoned vehicles for $75. I missed the auction by a day, but I saw it sitting in the mud after the auction before it was towed away to the junkyard...there was something about it that really stuck with me. For whatever reason, I decided I just had to have it
.
Here's a shot of what it looked like when I dragged it home from the junkyard: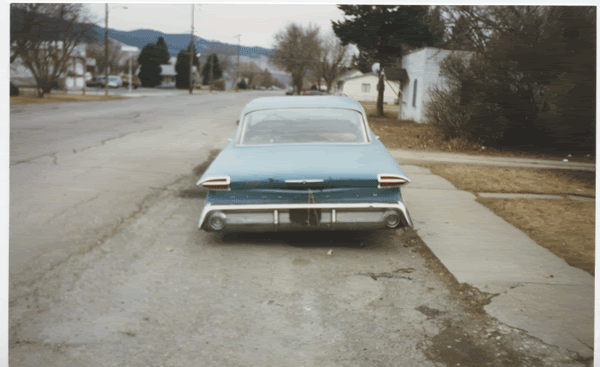 It was pretty ugly
. It had been sitting in a field for 12 years when a local kid bought it to fix it up...it turned out to be way more project than he was prepared for, and he let it sit until the police came and got it as an abandoned vehicle. The only reason I know this is he came by my house after I bought it asking if he could have his wheels back (it had a set of ugly chrome wheels on it that didn't even have the correct lug pattern). He said he had some paperwork for it that came from the last owner...I told him he could have the wheels if he brought me the papers. Sure enough, I got an owners manual, battery warranty, the old title, etc. Pretty cool. And that's where my project started... Here it is 12 years later, and it's still not quite done
. It's actually pretty close though. Really the only thing left to do are the door panels (and re-do the carpet). Here's a shot of it while I was working on it: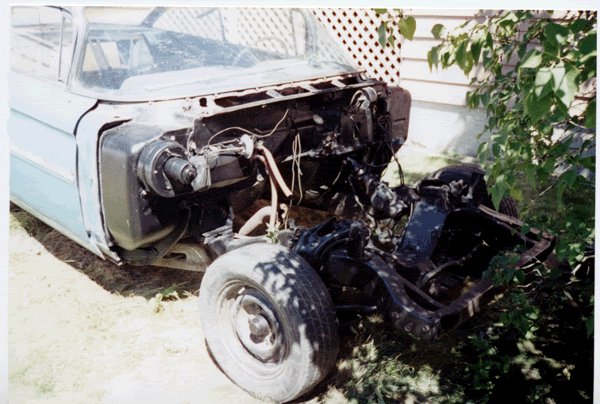 Unfortunately I can't share the whole build process right now...I just haven't had time to scan all the old snapshots I took while I was working on it. When I do, I'll add them to this thread. I do have some pics of the (mostly) finished product though...
Anyway, I've got more I'll post as soon as I have time to scan them.
Cheers,
Scott