Hey guys!
Just thought I'd start a thread for sharing "other" projects... I've had a lot of different rigs over the years. Everything from a '75 Cadillac Sedan DeVille, to my '73 Chevy 4x4 1/2 ton. Also had several F-Body cars...three Camaros and a TA. I don't have pics of that many of them online, but I thought I'd share a couple. Here's my old truck...sure do miss my old truck. Sold it to pay for the minivan
. Oh well...it would go anywhere, but I couldn't afford to get it there
.
Here's how it looked for a lot of years...just painted with grey primer. This was up in the Highland Mountains south of Butte Montana (elevation about 8000 feet).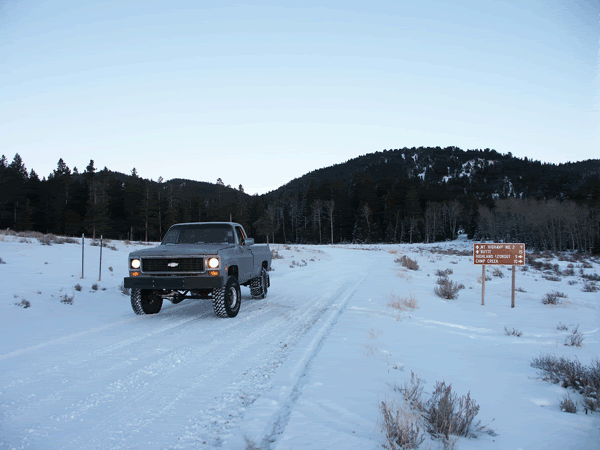 Here it is in a giant snow storm (in 2004 I think?) in Clinton, MT. Snow was up to the bumper, and it plowed right through it (and keep in mind the bumper is pretty high with 35" tires and a 4" lift
)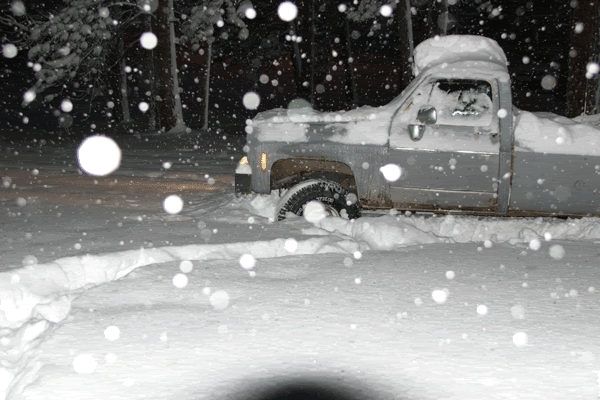 Here's some pics of what it looked like while I was working on it getting it ready to sell...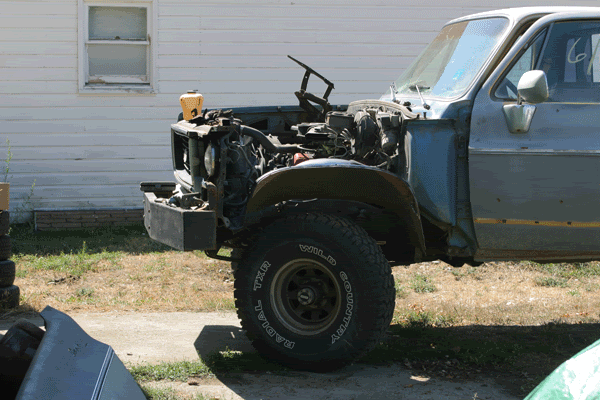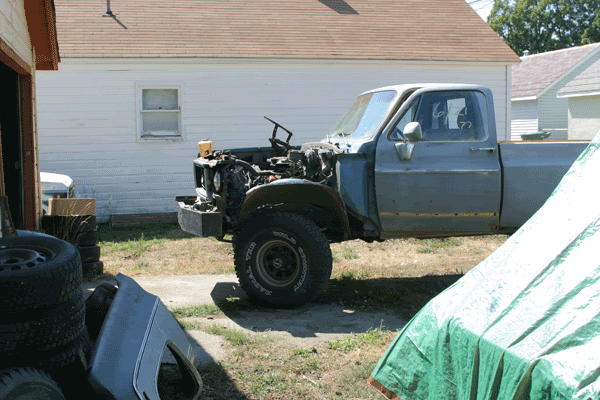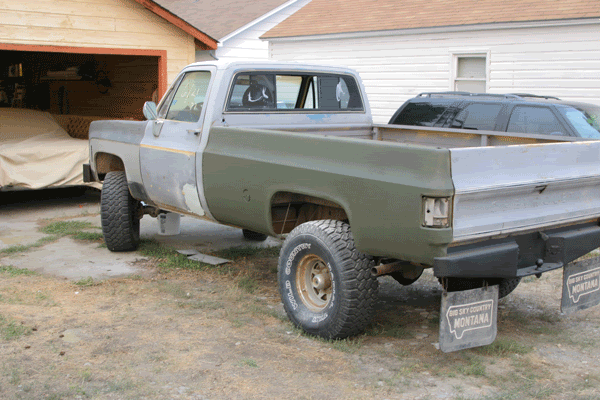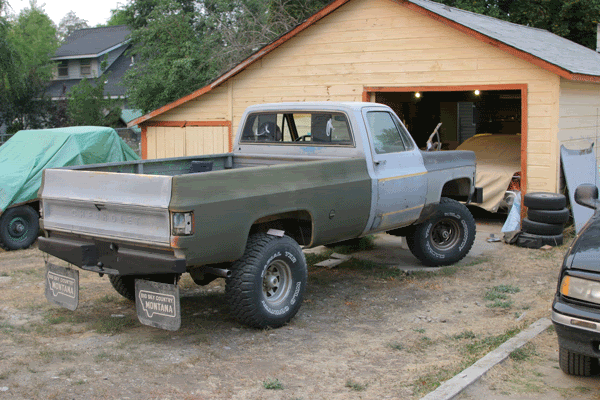 And here it is ready to go. I gave it a fake M1008 paint job. The M1008 is the military version of the Chevy truck...they come with a 6.2 diesel, 24V electrical system, blackout lights, and some other military only bits.
The engine was a somewhat warmed up 350 small block that I originally built for my '84 Z28. Lots of torque...it would light up those 35" tires on pavement. Only did it once, just to see if it would
She's gone now, but certainly not forgotten
. Oh well...the minivan gets decent mileage and it a lot more "practical". I'll get another truck someday...
Cheers,
Scott