Hey guys!
Got my new '60 Olds coffee mug in the mail yesterday...wahoo! Here's the one I ordered:
http://www.zazzle.com/50_years_of_fun_m ... yblue&lon=
I was really curious what the quality would be like, and I have to say...I'm pretty impressed! It really looks great...it makes me curious how they apply the graphics. I wouldn't hesitate to recommend one of these to anyone...it looks just like a mug you'd buy in a store. Up next, I'm going to buy a couple of their t-shirts and see what they look like. If the quality is as good as the mug, I'll be pretty stoked.
Speaking of shirts...I've been putting up some more designs for fun. Most of them are based on '60 Olds advertisements. I just love the slogans they used to use...just priceless. Here's a couple of them--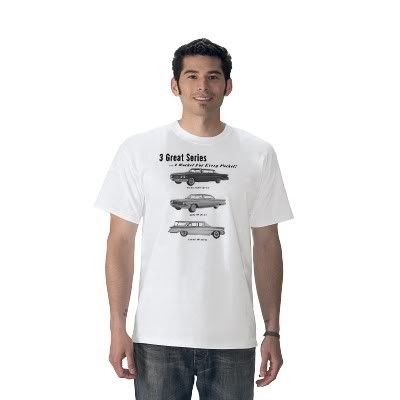 That's not me
. Anyway, if you haven't been to the gift shop in a while check it out...there's a bunch of new designs, and I'm adding more all the time...
Cheers,
Scott